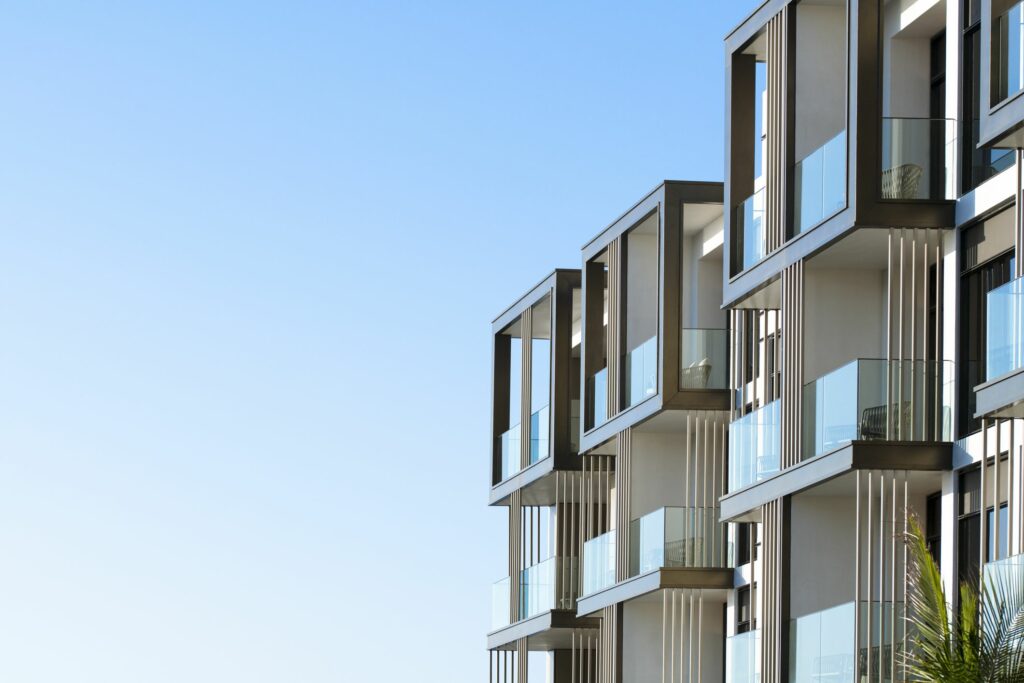 Many people flock to Thailand for tourists wanting a sunny vacation. The country has become a popular location for anyone interested in property investment. Foreigners purchasing condos, in particular, has become a popular trend. 
At the moment, Thai property laws don't allow foreigners to buy property in Thailand. However, there are ways that foreigners can legally purchase a condo in Thailand. Thailand's Condominium Act doesn't have as many restrictions for foreigners buying condos. 
What is the Thailand Condominium Act 
Thailand's Condominium Act was first passed in 1979, and since then, the Act has been amended three times. The Thai government created these amendments to ensure that the law stays relevant to the practices of the private development sector. 
The government made the latest amendment to Thailand's Condominium Act in July 2008. This amendment gave condominium owners extra protection and made the existing protection measures more effective. 
What does "condo" mean in Thailand 
Under the Thailand Condominium Act, a condominium is a building that can be separated into different units that people can purchase. Condos can include personal and shared properties. 
The Act doesn't specifically outline any details about the requirements for a property to be identified as a condominium. A building can be considered a condominium as long as it can keep ownership separate from the area. Each site will have joint ownership in the common property and private property ownership with a condominium. 
The condominium doesn't need to adhere to specific space or height requirements. According to the Condominium Act, there isn't a required minimum amount of condominium units that buildings need to have. 
However, under the City Planning Act and Build Control Act, buildings in Thailand have to comply with zoning regulations. For example, if you own property in region X, the Build Control Act might restrict you to only constructing a single-one level building that's no higher than six metres.
In this same example, the Build Control Act might restrict the total building area to a maximum of 75 square metres. The Build Control Act might also require that the space around the building isn't less than 75% of the land. 
What foreigners are eligible for purchasing a condo 
There are a few ways foreigners can be considered suitable for buying a condo in Thailand. Below are the following ways foreigners can be eligible for purchasing a condo in Thailand. 
Foreigners are allowed to live in the country under the immigration laws of Thailand. 

Foreigners can purchase a condo under Thailand's Investment Promotion law. 

Foreigners who have registered are considered juristic entities under the Land Code's sections 97 and 98. 

The Investment Promotion law allows foreigners to purchase a condo in Thailand.

Foreigners or business entities that have traded and used Thai baht from a Thai baht or foreign currency account will be eligible for buying a condo in Thailand.

Companies that fall under section 4 of Thailand's Foreign Business Act and have an Alien business licence might be eligible for purchasing a condo in Thailand. 
Laws that foreigners need to know about buying a condo 
For foreigners who are considering purchasing a condo in Thailand, there are plenty of laws that they will need to consider. Today, the fundamental laws that foreigners need to consider are the following: 
All of the money required to pay for the condo needs to be sent from the foreign country to Thailand in the original currency. If you don't have any proof of this transaction, you might not be able to register the condo in the foreigner's name. 

Foreigners can only own 49% of the units or rooms in development. 

The condo's building needs to be under the authority of Thailand's Condominium Act. 
There are other laws that foreigners might need to consider when buying a condo in Thailand. These different laws will mean that you need to consult a property lawyer to assist you with the other legalities in the buying process. 
Consider consulting a property lawyer. 
Before you finalise any condo purchase, you should consult a property lawyer. A lawyer will be able to assist you with the legalities of buying a condo in Thailand. 
A lawyer will also be able to conduct background checks on the building and the seller. In some cases, you might need a lawyer who will also be helpful if you have to deal with a big problem with buying a condo in Thailand. 
How to hunt for a condo 
When looking for a condo in Thailand, there are different ways that you can go about it. You can choose other methods depending on your situation. 
Real Estate Agent 
You can get in touch with a real estate agent and ask them to assist you with finding a condo that suits your needs. Agents are a handy resource for foreigners looking to buy a condo in Thailand. 
Agents will often be connected to sellers, and they will work on advertising both old and new properties. Usually, an agent will give you a list of condos that will fit your budget and your needs. They might even assist with applying for a loan from a bank. 
Contacting a real estate agent will save you a lot of time and hassle. You won't have to pay for a real estate agent to help you look for a condo. The agent will get paid from the percentage of the money they get from when the condo is sold. 
Search for a condo online 
Another way to find a condo in Thailand is to search online. Searching online is possibly the easiest way to find a condo to buy in Thailand. 
You can even search online to find a real estate agent in Thailand to assist you. Plenty of real estate agents will showcase their information on their websites. 
Many real estate websites will advertise condos as an investment. Because investments are often seen as investments, most websites will showcase condos in affluent or good locations. 
The websites will also share how you will be expected to pay for booking fees and down payments. Just keep in mind that what you see online might not be accurate, so it will be best to visit the condo before you make the purchase. 
Check out local showrooms and information boards. 
When you're searching offline for a condo to purchase in Thailand, it's always best to do your research in person. You can do this by visiting the showrooms of new property developments. You can contact the office staff for older properties and inquire about buying options. 
There will be a salesroom built for new condos under construction, especially with showrooms for prospective condo owners. Older buildings will also have information boards for owners to share photos and information about condos available for purchase. 
The process of purchasing a condo in Thailand 
With buying a condo in Thailand, it's essential to know what to expect or what's expected from you during the process. 
What are your rights and obligations? 
Knowing and understanding your rights and obligations is extremely important when buying a condo in Thailand. You might not be familiar with Thailand's property laws and processes, which will most likely be different from your country's laws. 
A lawyer will be handy with understanding these rights and obligations when you're buying a condo in Thailand. They will be able to assist you when you're signing the necessary paperwork because they will be in Thai. 
Employing a reputable lawyer will ensure that you aren't being scammed by reading through the contract. The lawyer will ensure that it is transparent and above board. This step might seem unnecessary, but it's important because you won't sign the English legal contracts. 
It's also important to remember that the seller is trying to sell their property to you, and they might try to bend the truth a little so the property will sell. This can happen even if the seller has good intentions. 
Check the dates for condos under construction. 
This step is essential when purchasing new condos in Thailand that are still under construction. In most cases, if you decide to buy a condo that's off-plan, you will be given a projected finish date instead of a fixed date. The date will only become more fixed when the construction gets closer and closer to completion. 
In these contracts, the developers will often include clauses about the construction delays. 
For example, a clause might state that if there is a delay for more than a certain amount of days, you as the buyer might be entitled to some kind of compensation. 
Official documents 
When buying a condo in Thailand, there are some essential legal documents that you will need for the purchase and the registration of your new condo. 
You will also need to have copies and the originals of your official documents, such as your visa, work permit, and passport. If you're purchasing a condo under a Thai national's name, you'll need their identity document and another form of ID. 
The following document you'll need and probably the most obvious is the contract. The contract will contain all the required information about your condo, including the fees and the timetables (if you've decided to purchase a new condo). The contract will include information about the procedures, payments and registration of your condo. 
You'll need the third official document is the Foreign Exchange Transfer forms (FET). The FET forms were previously known as Thor Thor 3 forms. These forms show that you've transferred the money for the condo purchase from abroad, and it has arrived in Thai baht.  
This form is crucial because the money required will arrive in Thailand in its original currency. Only then will the Thai bank convert the funds from the original currency to the Thai baht. 
If you're going to make multiple transfers for your purchase, you will need numerous FET forms. So, for example, if you made three transfers, you will need three FET forms. 
Taxes and Fees 
When you get to the transfer stage in the process, there will be some fees that you will need to pay, and they will need to be included in your contract. As a buyer, you might be responsible for the transfer fees. 
When you move into your condo, you will need to pay money into the sinking fund. This fund is the initial money paid by new condo owners. You might have to pay for installing an electric metre and water in some cases. 
Just remember that you, as the buyer, shouldn't be responsible for stamp duty or business tax. These taxes and fees are the responsibility of the seller. 
When the taxes and transfer fees have been paid, you will get a Tabien Ban book. You will get a yellow book if you're a foreigner and a blue book for Thai nationals. This book is an important document, especially if you want to sell your condo at a later stage.