If you are over the age of 50 then you too can retire in Thailand. In order to do this you need to meet the age, financial and also the health requirements for the retirement visa. We have listed the basics which are needed and also the the procedures which you have to follow. The first step is applying for the Thai "O-A" Visa at a Thai embassy in Asia or in your home country. The process starts easy enough but becomes complicated once you extend it at Thai immigration for 12 months.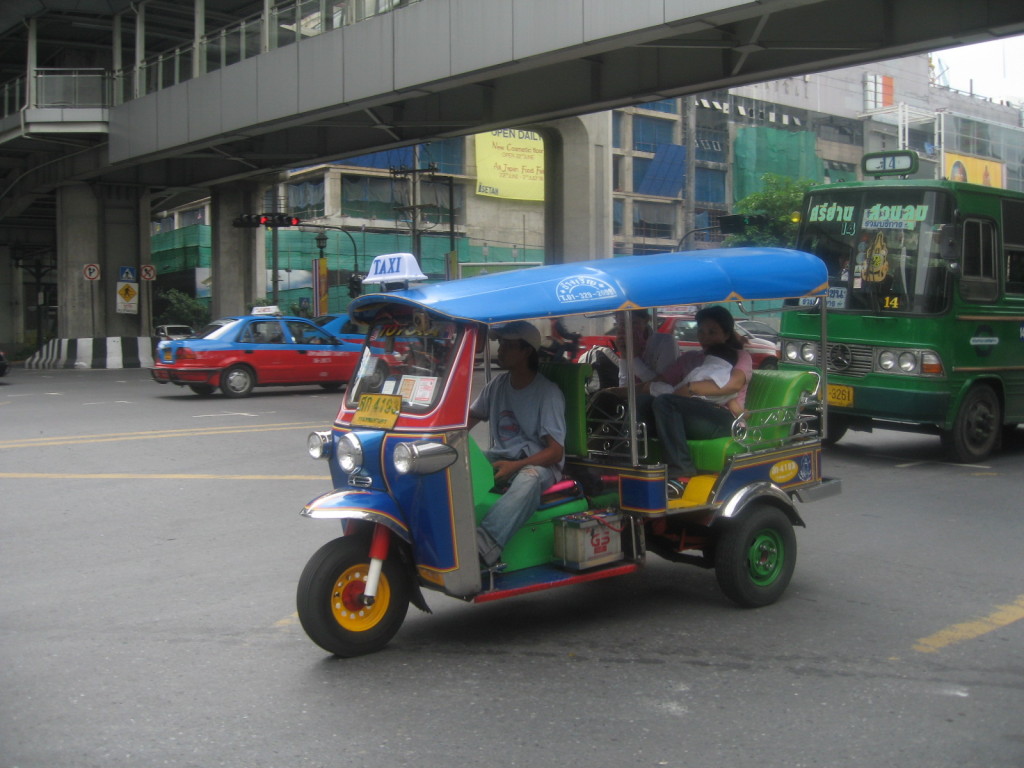 Firstly you need to know that you cannot convert a tourist visa to a retirement visa in Thailand. The process has to start with the correct visa at the embassy in your home country or any embassy in Asia. Also note that if you are married to a Thai national you can apply for a marriage visa which is less problematic and has a lower financial requirement than the retirement visa in Thailand. This is one of the options when wanting to settle in Thailand once you are over the age of 50.
You start at the Thai embassy and the following documents are needed at the Thai embassy for the Thai retirement Visa which is simple and easy to do:
- Copy of your passport;
- Copy of your application form.
They will check your passport to ensure that you are 50 years or older. Before they would issue the visa even when you were only 49 but would turn 50 in the next few weeks. This has been stopped and you now need to be over 50 when you apply for the initial visa. Failing this they will either issue you with a tourist visa or simply no visa at all. This is why as stated above, the tourist visa cannot be converted for the purposes of retirement. Once you have the initial visa you have 90 days to extend this visa while in Thailand. Note that the process takes about 4-6 weeks to complete so don't wait until the last minute to try and extend the visa. The following documents are needed by Thai immigration:
- Copy of your passport;
- Copy of your application form;
- Copy of your bank book showing 800,000THB; or
- Copy of your bank book showing an income of 65,000THB monthly;
- Copy of a map to your house or apartment in Thailand;
- Copy of a criminal record clearance;
- Copy of your health certificate from the hospital.
The financial requirements as stated above can be a combination of the two being income and deposit in your Thai bank account. You need to speak to an immigration lawyer about this combination to give you the correct calculation which immigration will accept in your case. The map to your residency needs to be up-to-date and you can hand in a hand drawn map at certain immigration offices. As for the criminal record this needs to be provided as well. If you have a DUI as an American then your are going to need a lawyer or solicitor in Thailand to ensure that it is explained to Thai immigration. The older the DUI normally the better as long as there had been no fatalities if there had been an accident as well. The medical certificate is to ensure that you don't have HIV/AIDS or late stage syphilis. If you have diabetes or heart problems this is not an issue as there is no free healthcare in Thailand for expats. You need to be able to assist yourself at any of the private hospitals in Thailand.
As stated above the process takes about 4-6 weeks and your lawyer will normally ensure that the process is smooth and that you are not burdened to much by the process itself. Speak to us online or drop us an email with your questions or simply walk into any of our offices in Thailand.
Contact us today!